Brittini Black at CMA FEST 2012!
Don't Miss Brittini Black at CMA FEST 2012!!
Brigestone Arena Visitors Center
Friday June 8th at 1pm!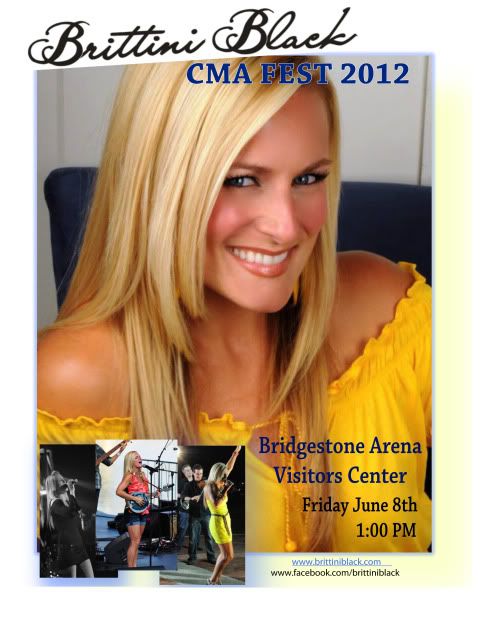 Brittini Black Opening for Josh Gracin!!
Brittini Black will be opening for Josh Gracin THIS SATURDAY, April 21st! in Celina, OH
Brittini Black to sing the Athem at 2011 Breeders Cup in KY!
Brittini Black Industry Showcase in Nashville!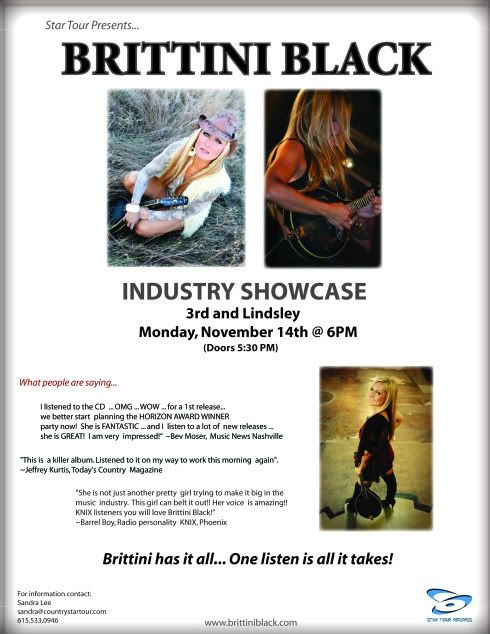 3rd and Lindsley, Nashville TN ~ Monday, November 14th @ 6pm!
Free and open to the public!

You won't want to miss this great singer, songwriter and entertainer in Nashville... one listen is all it takes!
Don't Miss Brittini Rockin the Hard Rock in Nashville!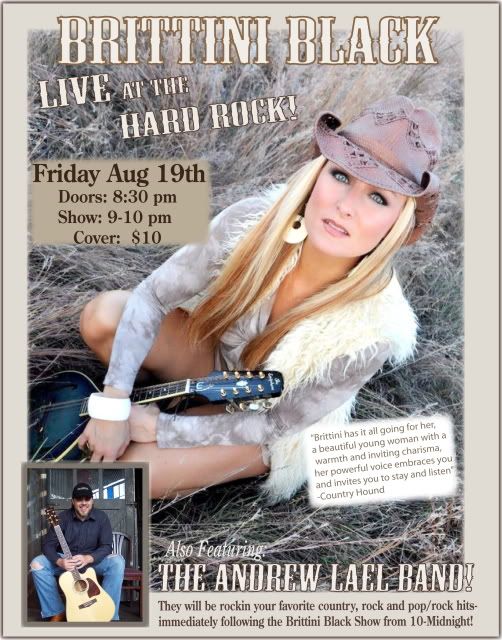 You have been waiting..... and the time is here! Brittini will perform a high energy show
with her full band on stage at the Hard Rock's "Reverb Room" in downtown Nashville!
Also enjoy The Andrew Lael Band after! Show starts at 9pm. $10 cover.
You don't want to miss this amazing singer and an evening of fun and great music!
Page 1 of 9